by Nicolamaria Coppola
EPOS Insights
 
As I have already debated in a previous analysis published here on EPOS World View, and as I have also discussed in an article published on BOSSY, we categorically deny that the victims of sexual violence are always and only women. Believing that men are always and only the attackers and women always and only the attacked ones is misleading, biased, sexist and deeply unfair.
Nobody wants to underestimate the gravity and drama of sexual violence against women; in fact, data is clear and thorough, and it's well known that violence against women is unfortunately a large and widespread phenomenon. According to ISTAT, the Italian National Institute of Statistics, there are 6,788 million women who have suffered some form of physical or sexual violence in their lifetime, 31.5% of women between the age of 16 and 70: 20.2% underwent physical violence, 21% sexual violence, 5.4% more severe forms of sexual violence such as rapes and attempted rapes. There are 652,000 women who have suffered rapes and 746,000 victims of attempted rapes. This data taken from only 2015 is appalling; the competent organisations should be dealing with this long-term phenomenon with even more seriousness, in order to put in place strategies for fighting against it and raising awareness campaigns to eradicate this abomination.
It is right, however, and intellectually correct to say that men are also victims of sexual violence. And the situations and dynamics in which the rape occurs are exactly the same as sexual violence against women.
There are no official figures on the number of men who have been abused, but a study published in Italy in 2012, that was managed by a team of scholars led by Professor Pasquale Giuseppe Marcrì from the University of Arezzo, has revealed that there are about 3.8 million men who are victims of sexual violence.
Contrary to what is expected for female victims, though, for a man there is no institutional solicitation to denounce the violence, no reception centre, no helpline, no public or private counselling service. Even at the police station, when trying to file a complaint, when a man admits that he was a victim of rape, there are difficulties in being believed and it clashes with an attitude of sufficiency, underestimation of the phenomenon, often even derision. A man who has been raped, therefore, not only undergoes physical and psychological damage, but also has to face the stigma of a generally homophobic society where the prevailing values ​​are the ones related to the concept of macho: men raped tend to keep it a secret and don't ask anyone for help, because if the news becomes public, they will most likely be pointed at for being homosexuals, marginalized by the community, probably even abandoned by the family. Sexual abuse becomes a fault which creates intolerable internal and external pressures: many men who have been raped will actually commit suicide.
It is very difficult for people to identify themselves as victims of sexual abuse. The issue has been explained quite clearly by the psychotherapist Elizabeth Donovan in an interview with CNN: "Men have the added burden of having to deal with a society that does not believe that they can be victims of rape." But there is a second problem that makes it difficult for men to speak about rape: the fear of its impact on their masculinity. Having being subjected to this kind violence is commonly interpreted as a de-strengthening of their manhood: in short, it would mean to be "less manly", more fragile and therefore more similar to women (stereotypes and prejudices galore).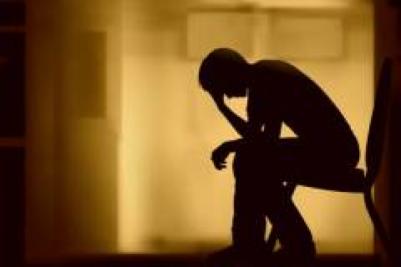 In a culture where, usually, the man has to answer before the law regarding his aggressive sexual behaviour, it is very difficult for him to find a place on the other side, as a victim. But the reality is different! A large and growing number of studies show that the percentage of rapes on men adds up to about 50% of all rapes, with more or less slight variations. For example, STIRitUP, a European research project on violence between partners among young people, carried out in five European countries including Italy, England, Bulgaria, Cyprus and Norway, showed that in 3 of 5 countries the number of male victims of rape exceeded that of female victims. Another study in 2015 carried out in 6 European countries on violence between partners revealed that sexual violence occurs at similar rates for both sexes. Similar results also surfaced in non-Western countries such as Uganda and India, demonstrating that it is not a phenomenon linked to the local culture.
A study published in 2014 in the journal of the American Psychological Association Psychology of Men & Masculinity has revealed that more than 4 out of 10 men (43%) in high school and college have experienced sexual coercion, which translated in half of the cases in sexual intercourse. 31% of study participants have received verbal coercion, 18% physical coercion and 7% coercion by substances not consenting to sexual intercourse, while 26% reported receiving unwanted sexual seductions for the same reason. 95% of respondents also reported that the perpetrators of such violence were women and 1.6% were men and women at the same time.
In another study last year, which appeared in the American Journal of Public Health, which incorporates data collected from 2010 to 2012 by the Bureau of Justice Statistics, from the Centres for Disease Control and Prevention and from the FBI, revealed that the FBI claims that the federal investigations measure a high prevalence of sexual victimization among men in many circumstances similar to the prevalence found among women. "We have identified the factors that perpetuate misperceptions about the sexual victimization of men: the dependence on traditional gender stereotypes, outdated and inconsistent definitions, and methodology of sampling biases that exclude prisoners."
Until a few years ago, the very definition of rape in the Justice Department of the United States was enough to exclude men as possible victims. Rape was considered and addressed in legislation as: "Carnal knowledge of a female forcibly and against her will." In 2013, however, the definition has been changed, and now the FBI clarifies that rape is: "The penetration, no matter how slight, of the vagina or anus with any body part or object, or oral penetration by a sexual organ of another person, without the consent of the victim."
Prejudices and stereotypes that revolve around the phenomenon of male rape also affect studies on sexual violence towards men. Firstly, much of the research focuses on prisons and prison population, but it's only fair to point out that men are also raped out of prisons, usually from people they know, including friends and intimate partners, but occasionally also by strangers. They are raped during violent attacks, when they are drunk or high, during interrogations, during homophobic attacks or during incidents of hazing, such as in the army. Secondly, we tend to think that beyond a certain age, when you stop being children, men do not run the risk of being raped. This is incorrect as an American study in 2012 on university students revealed that 51.2% reported at least one sexual victimization age of 16 onwards.
Then there is the issue of men abused by women.
As one can read in a paper published in 2013 in the scientific journal JAMA Pediatrics: "It is not uncommon to believe that a man cannot be raped by a woman. Gender stereotypes can make it difficult to imagine a dominant woman coercing or forcing an unwilling man to have sex. Accordingly, male victims of female perpetrators are judged more harshly than male victims of male perpetrators. Moreover, the same behaviours perceived to be sexually aggressive when committed by a male can be perceived as romantic or promiscuous when committed by a female. Nonetheless, physiological data suggest that men can be raped; an erection does not necessarily mean sexual arousal and can be reflexogenic. Adolescent health care professionals need to assess the potential for their own gender biases in this area so that they can be more effective in identifying and treating female perpetrators and male victims when they present." It's only right to deny then that it is impossible for males to respond sexually when subjected to sexual harassment by women: scientific studies show that the erection can occur in a variety of emotional states, such as anger and fear. Then: "The induction of arousal and orgasm does not indicate that people who are victims of violence have consented to stimulation. The defence of the perpetrators built simply on the fact that evidence of genital arousal or orgasm proves the consent does intrinsic validity" and should be ignored when it is faced with an episode of male rape.
During conflicts, rapes are often committed in order to sow terror among the population, to break up families, destroy communities and, in some cases, to change the ethnic composition of the next generation. Kirthi Jayakumar, a lawyer specializing in international law and human rights, writes that the purpose of the use of sexual violence against men in conflict situations is to destroy the men who should be the guardians of society, the family heads of families in a social context, and to erode the sanctity attached to their masculinity.
That rape in its general and global dimension is a scourge to be eradicated is known to all. That rape against women is an abomination is equally important. That rape victims could be and are men, on the other hand, is a phenomenon still undervalued and underestimated. Men and women are not so different: they are potential victims of sexual violence in the same way. Male rape is not worth less than female rape, and should not be silenced, nor as a tangible phenomenon nor as possible evidence. Only when one begins to face the problem of sexual violence against men intellectually and honestly, one could say that we have taken a further step towards equality between men and women.