by Debidatta Aurobinda Mahapatra*Â (EPOS)
EPOS Insights
 
Pakistan's National Security Advisor (NSA) called off the meeting with his Indian counterpart scheduled for 23 August 2015 at New Delhi. The NSA level meeting was decided last month when Indian Prime Minister Narendra Modi met his Pakistani counterpart, Nawaz Sharif at the sidelines of the Shanghai Cooperation Organization meeting at Ufa, Russia. The agreement stipulated that the NSAs would meet to discuss all issues related to terrorism. While India insisted that both the countries must abide by the agreement, Pakistan insisted on expanding the agenda of the talks. Pakistan contended that the talks should be without any conditions and the agenda should include Kashmir. India argued that the composite dialogue can be resumed in a peaceful atmosphere and Kashmir cannot be part of the NSA level talks. The recent terrorist attacks in Indian state of Jammu and Kashmir (J&K) and the neighbouring state of Punjab and later the arrest of a terrorist, a Pakistani citizen, in Jammu hardened New Delhi's position that the talks should focus solely on terrorism.
Pakistan's NSA, Sartaj Aziz held a press conference in Islamabad to express disappointment at India's approach even before official cancellation of the meeting. For the talks to take place there should be no conditions attached to it, he emphasized. Notably, what was disappointing for Islamabad was New Delhi's opposition to Aziz's planned meeting with the separatist leaders from J&K. Pakistan wanted unhindered meeting with the Kashmir valley based separatists before the NSA level meet.
Earlier Pakistan had unhindered access to the separatists. Almost in a customary fashion, Pak leaders were meeting them in New Delhi before every meeting with Indian leaders. Pakistan used all available occasions to highlight the Kashmir issue and its right to talk to the separatists. The Indian leadership had downplayed the meetings and occasionally displayed symbolic opposition.
Do the separatists represent all the people of J&K? My interactions with cross-sections of people from various parts of J&K during more than one and half decade of research present a complex picture. The writ of the separatists does not run beyond few pockets of the Kashmir region of J&K (Indian state of J&K is mainly divided in three regions- Jammu, Ladakh and Kashmir). Their following in the two regions- Jammu region and Ladakh region is negligent and separatist leadership do not even enjoy mass following in all parts of Kashmir region. And talking about the parts of Kashmir that are with Pakistan is also crucial. My occasional interactions with people of Azad Kashmir and Gilgit-Baltistan do not suggest that people there consider Hurriyat Conference, an amalgamation of separatist parties, as their representative.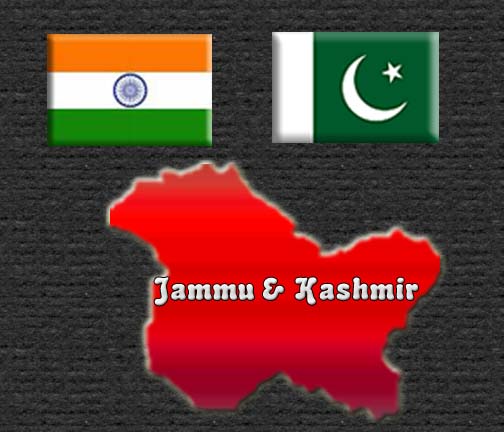 Though the majority people of J&K are Muslims, their religion does not factor much in their relations. Here regionalism dominates religion in many ways. After crossing Pir Panjal mountain range (that separates Jammu region from the Kashmir region) towards the valley one comes across marked differences in culture, language and habits. The same happens when one crosses Zojila pass that separates Kashmir region from Ladakh region. The people of Jammu do not gel well with people of the Kashmir region. Similarly, the people of Ladakh have no sense of affinity with their Kashmir region based counterparts. .The voices from Jammu and Ladakh regions remain unheard and continue to be part of local discourse. It will be unfair if the separatists from the Kashmir region are considered representatives of people of Ladakh and Jammu.
Even in the valley all Kashmiris do not consider the separatist leaders their representatives.
There was a time when some of the separatists had substantial hold over people but the following is shrinking. Even now a call from Hurriyat is sufficient for a civil strike or an anti-India demonstration. So, why am I questioning the representative character of the separatist leadership? To understand this complexity one has to understand that separatism and alienation are not synonymous. Alienation looms large in Kashmir region as well as in some pockets of Jammu region. But this does not imply separatist leaders represent all those alienated. The anger against New Delhi does not necessarily mean unquestionable support for the separatist leaders.
Can a civil curfew following a call from a separatist leader be necessarily interpreted as support for the separatist leaders? What role do the armed followers of the separatist leaders play in organizing a protest? How far does the fear of being dubbed as traitor/anti-Kashmiri play a role in galvanizing the people in a locality? All such questions need to be factored while analyzing the representative character of the separatists.
While alienation is widespread in the Kashmir region, it is equally true that majority of people in the region do not consider separatists as their representatives. A Srinagar based businessman during my July 2015 visit said, "Separatist leaders are self-made leaders. We did not choose them. They chose us for their own benefits". Scores of respondents drew my attention to big houses and properties of some of the separatist leaders. "Where is all this coming from?" asked a young Kashmiri during an informal interaction in October 2014. A septuagenarian Kashmiri woman way back in 2007 detailed her woes of being a mother of a slain militant. "I am a pariah. The state does not look after me for being mother of a militant and for the separatist leaders I do not even exist". Another woman sitting beside her added, "while our sons are encouraged to fight for the cause of azadi, our leaders discourage them to join the movement and some of them even send their children abroad". A student from a local university claimed that the separatists are "clever politicians" and another one referred them as "vested interests, who know how to remain in limelight and earn fortunes". There are hundreds of such accounts.
I do not intend to undermine the role of separatist leadership in mobilizing the alienated people of Kashmir region. The issue is whether they represent the whole of J&K, even if we leave aside the parts of Kashmir that are with Pakistan. It would be naĂŻve to argue that Pakistan is not cognizant of this reality. What purpose, then, does the meeting serve for the Kashmir conflict? How does it help to resolve the conflict? Is it merely an exercise to keep the separatists leaders happy?
There is a perceptible shift in India's foreign policy. The message of New Delhi is this: if Pakistan is interested to talk to India then it should talk to India. The separatist wagon, which Pakistan has clung to, must be delinked. When last year both the countries agreed to have foreign secretary level talks, Pakistan revived the Hurriyat card and called them for a meeting in New Delhi. New Delhi cancelled the meeting. Another shift in India's policy is readiness to talk to Pakistan on all contentious issues including the Kashmir issue in the ambit of composite dialogue. India in the past shied away from Kashmir issue as a subject for bilateral deliberation. Perhaps, it could have served Pakistan better had it prepared a strategy to raise Kashmir issue during composite dialogue, which would likely have commenced after the NSA level talks. For now, it remains a lost opportunity for India and Pakistan.
* Dr. Debidatta Aurobinda Mahapatra is currently associated with University of Massachusetts Boston
________________________________________________________________________________________________________________________________________________________________________________________
DISCLAIMER: The views expressed in this article are the author's own and do not necessarily reflect EPOS WorldView's vision