In Libya, elections are seen as the last step in a transition and peace-building process, and are meant to mark the return of a 'Äúlegitimate'ÄĚ authority, sanctioned by the ballot. They are considered a necessary step without which the transition from war to peace would not be possible, a necessary ingredient on the road to stability. Libya has surprised the entire world with carrying out successful elections that went rather peaceful and well organized except for a few incidents in some voting districts. The coalition led by Mahmoud Jibril has won the first democratic elections in Libya's history, and it has gained 80 of 200 parliamentary seats for the time being. The full election results are again expected to be out and all the winners will be known in the next days.
The 7th July's election results have showed that the National Forces Alliance (NFA), whose head is Mahmoud Jibril, has  achieved a landslide victory gaining a large margin of votes over its top competitors including the Muslim Brotherhood's Justice and Construction Party and Al-Watan, the two main Islamist parties of Libya, and the National Front Party, the liberal and progressive party led by Mohamed el-Magariaf, an intellectual dissident from Eastern Libya.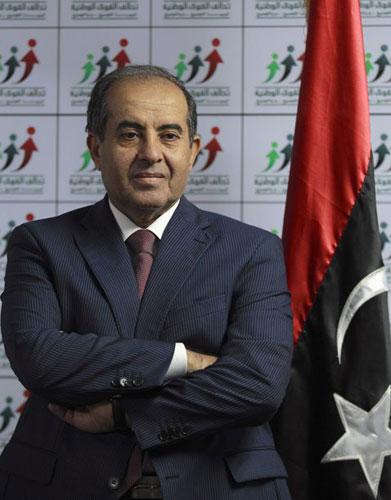 Jibril is the man of the West: a degree in Economics and Political Science at Cairo University, a Master's degree in Political Science and a Doctorate both at the University of Pittsburgh, in the United States, he is a pragmatic person who has been able to show himself as a valid novelty during  the political campaign. From 2007 to early 2011, he served in the Gaddafi's regime as head of the National Planning Council of Libya and of the National Economic Development Board of Libya, and he promoted privatization and liberalization policies. On 23 March 2011, amidst the Libyan Civil War, the National Transitional Council officially formed a transitional government and Jibril was appointed to head it.
Even if lots of people considered him a former gadaffian who has regreted too late, Jibril has managed to guarantee confidence and assurance to the Libyans and stability and moderation to Western governments. According to some Libyan newspapers, Jibril has been chosen for several reasons: first of all because he is a public figure, more familiar than others; he is well educated and open minded; he speaks five languages, has studied and lived abroad and he knows the West well; he is a good Muslim and 'Äúa son of Libya'ÄĚ. He has also collected the votes of the young of Tripoli because for them he is the key to open a closed country: he symbolizes the full realization of that dream of freedom for which they have fought.